Tips for a creative weekend
Cyberspace is buzzing, here's V11's collection of things to keep you creative this weekend.
20.03.2020
The world is ill and needs to recover. While physical presence has hit pause for now, cyberspace is buzzing & bringing people together through arts and culture. We keep seeing comforting gestures and messages all around, which is heartwarming. It's important to stay connected with one another and keep sharing positive vibes and occurences. Here are nice things we came across to stay active the upcoming few days:
Support Independent Artists
With the live music scene on hold, Bandcamp is waiving their revenue share on all sales for 24h in order to "put much needed money directly into artists' pockets 💕 We kindly urge everyone in a position to help others to do so. Artists whose shows we were forced to postpone or cancel include Las Kellies, Odd Couple, Paksoi, Cable Ties, Juanfer Marrero Group, PAX the Humanoid, Quarantine Beach, Braids, Erwin Leon, Nap Eyes, Naive Set, The Policy, Manos, Pildrin, Coilguns… Check our agenda for the new show dates.
Jane Says…. <3
"We are all capable of love and compassion".
Listen to the powerful message from Jane Goodall on the Covid-19.
2 Lizards: Episode 1
, 2020
Check out the 2 Lizards: Episode 1, 2020, a video collaboration by Orian Barki and Meriem Bennani in a time of self-isolation, featured on Artfortum.
Excellent Ideas Only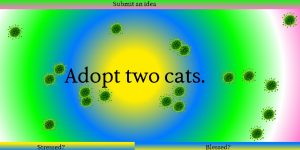 Read through and submit to Excellent Ideas Only. The page also suggests what to do under stressed and/or blessed circumstances.
Social Distancing Festival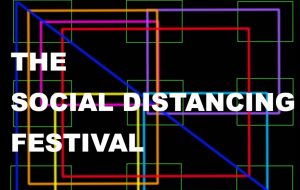 Put together by a playwright based in Toronto, The Social Distancing Festival celebrates art by streaming events from all over the world. They'll also be launching heaps of art tomorrow 
Movies That Matter
The Movies that Matter Festival that was supposed to take place in The Hague has moved a selection of their films and some interviews online, available for 48h starting today. Attend through here.
Isolation Rave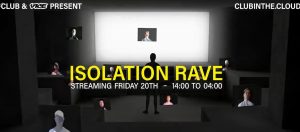 Stock up on beer for tonight's Isolation Rave. Amsterdam's Club hooked up with VICE Nederland to create a temporary virtual venue. From daytime to early hours of tomorrow morning, sets by local and International DJ's like Job Sifre, Butterslut, The Daniel and many more are being streamed from the Club. Join the party.
Tussen Kunst & Quarantine
Bring the museum to your living room! Choose an artwork and recreate it using found stuff from around your home!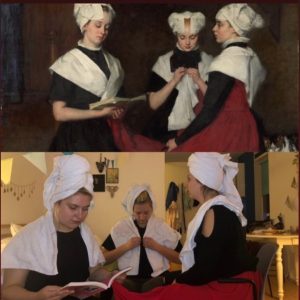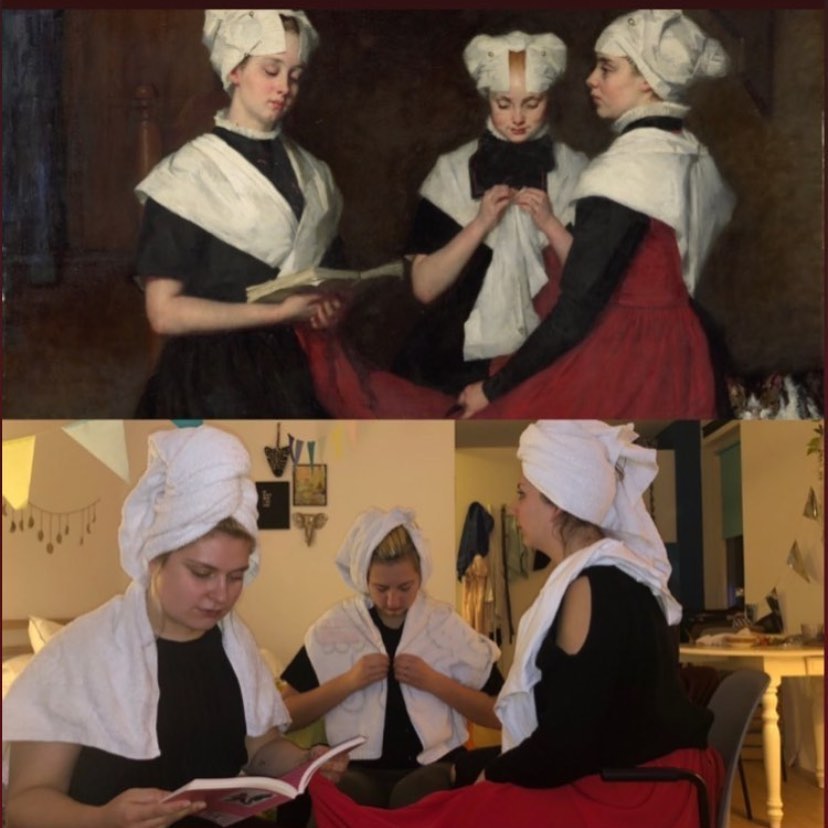 Share on Insta using @tussenkunstenquarantaine
Live!
For you creative/designers out there. Tune into these live talks from the industry-leading creative studios; to fight quarantine-boredom and, most importantly, to instil hope.
Bloody Mary

After all of that raving and cultural activity, treat yo'self to a Sunday morning cocktail (also to aid the heavy head from that bottle(s) of wine you drunk alone last night)!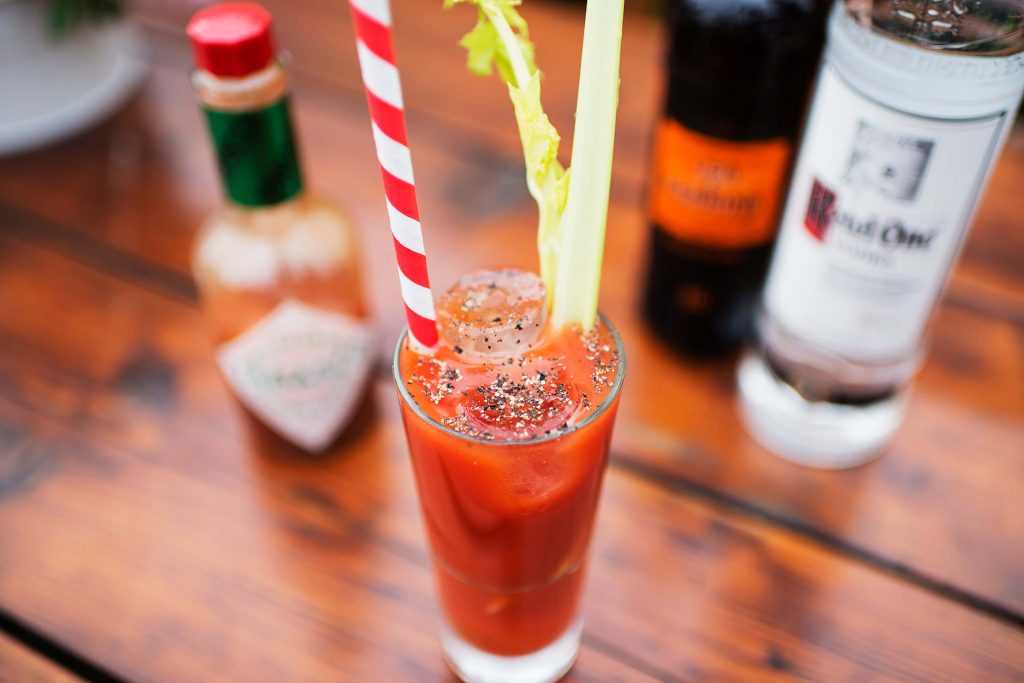 V11 Bloody Mary Recipe:
40ml Vodka 

Tomato juice

1 splash Worcestershire sauce

Tabasco sauce (to taste)
Sprinkle of celery salt
Squeeze of lemon
Pinch of Black pepper
Grated horseradish ½ teaspoon or to taste
celery stick to garnish
Thats all for now folks, stay inside and stay healthy!
Love and positivity to you all
Much love,
the V11 Crew