Supporting the Independent Music Scene Through Music Related Activities
V11 opens its doors to local bands for free recording sessions and presents daily radio shows.
18.03.2021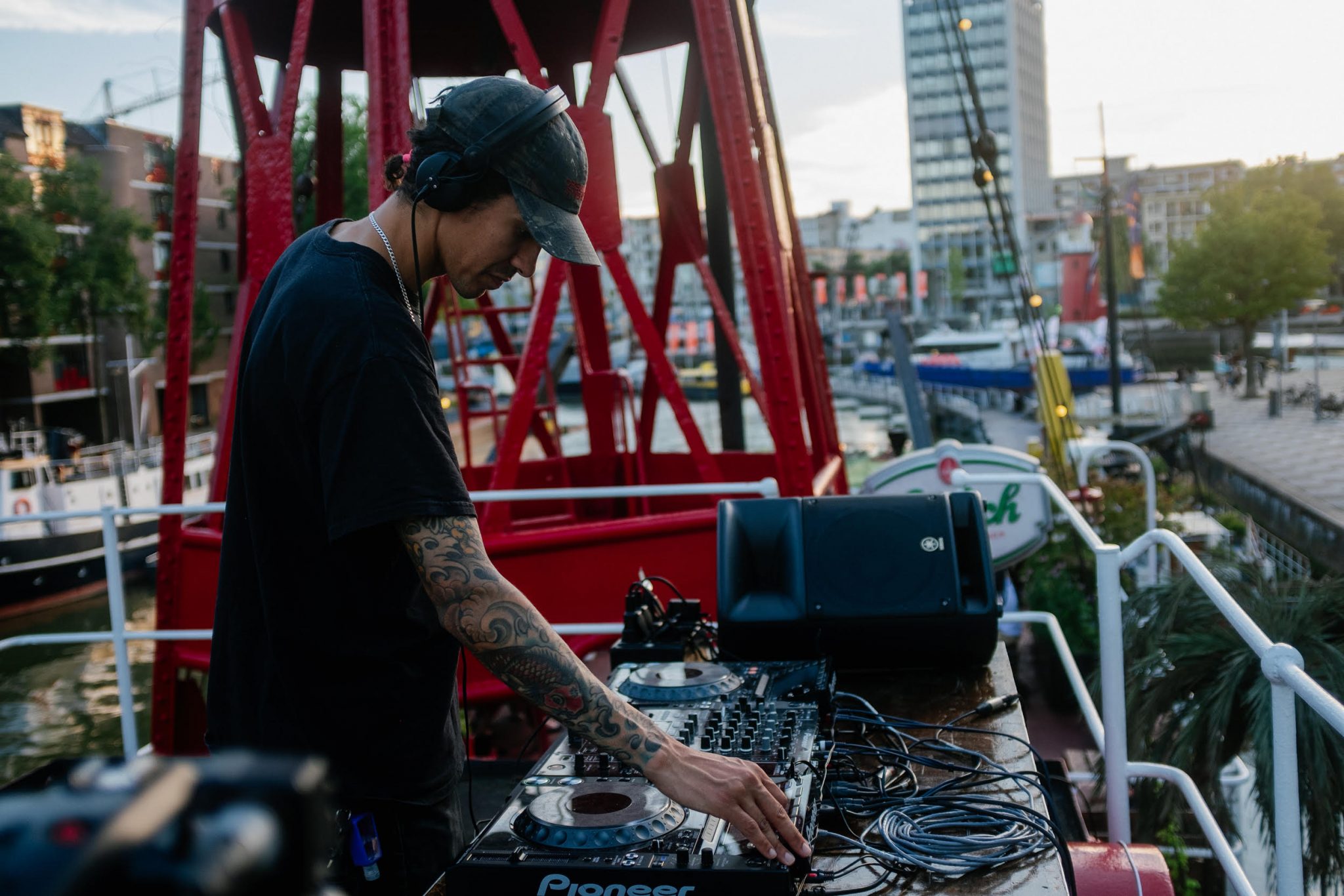 Last March none of us knew the kind of storm that was about to hit us and even less so, how long it would last. Here we are a year later, and while shows have hit pause, we have done our very best to keep the music flowing and stay supportive of the independent music scene around us.
After the first lockdown we opened up the deck and added seating on land to host live shows during the months of July and August with I am Oak, Nina June and Luka to name a few. During that time we also started curating DJ nights on the top deck when the weather was in our favor and below deck when not. DJ Klapsalon and local label No Hay Banda became regulars and label founder Koen Bouman would record and live stream these nights. Thanks to him the idea was sparked for us to follow suit when V11 had to close its doors again and stop the shows.
V11 is known for its loud and rowdy shows below deck, from punk nights organized in collaboration with the Rotterdam Riot crew to dark metal brought in by our Baroeg friends, or the more easygoing indie nights we put on with the Rotown team. We flipped the coin completely by starting with DJ nights last November.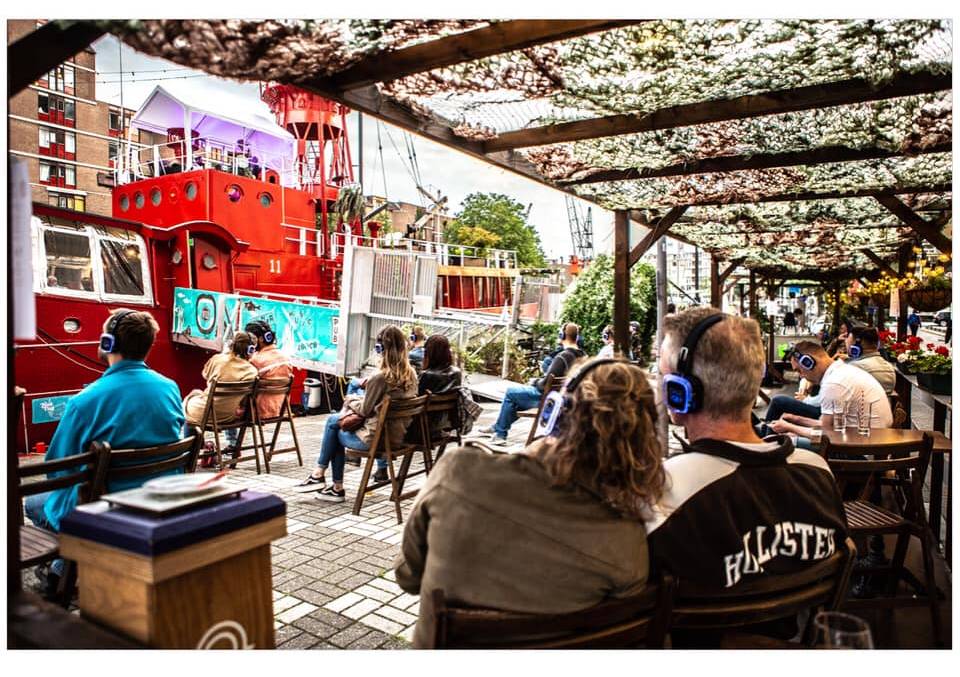 We invited collaborators and friends to curate an evening every weeknight from 20.00-22.00. Mondays our concert crew's in charge of the music and on Tuesdays the Rotterdam-based agency FLAWED brings techno and dance beats to the boat. Old time partners Rotown and Baroeg alternate Wednesdays for the more rock-oriented nights. V11 Residents DJ Klapsalon and No Hay Banda take turns on Thursdays with ambient, electronic, jazz and funk fusion and on Fridays students from Willem de Koning Academy Honors Programme journey into Audio-Visual, Performance-Music and art-related radio shows.
We've done a complete 180 with the boat flowing with all types of music! Our YouTube channel has 59 radio shows to date (with some missing due to censorship) and more coming in every day. The next step is to move these sets back to the top deck with the terraces opening up again on April 15th and shift the days from Wednesdays to Sundays in line with the opening days of the V11 bar.
On top of the radio shows, we thought of alternative ways to stay in touch with the independent music scene once events were forced to hit halt. We did a couple of HotTug interviews with local bands Forbidden Wizards and Iguana Death Cult. More behind the scenes, we've offered our space and sound equipment for local bands to record professionally throughout the past year. Up until now we've recorded eight bands, including Speech Impediment, Global Charming, Pig Frenzy, and Knife Massage with more recording sessions lined up, and it's felt good to put the space and gear into use where it's needed.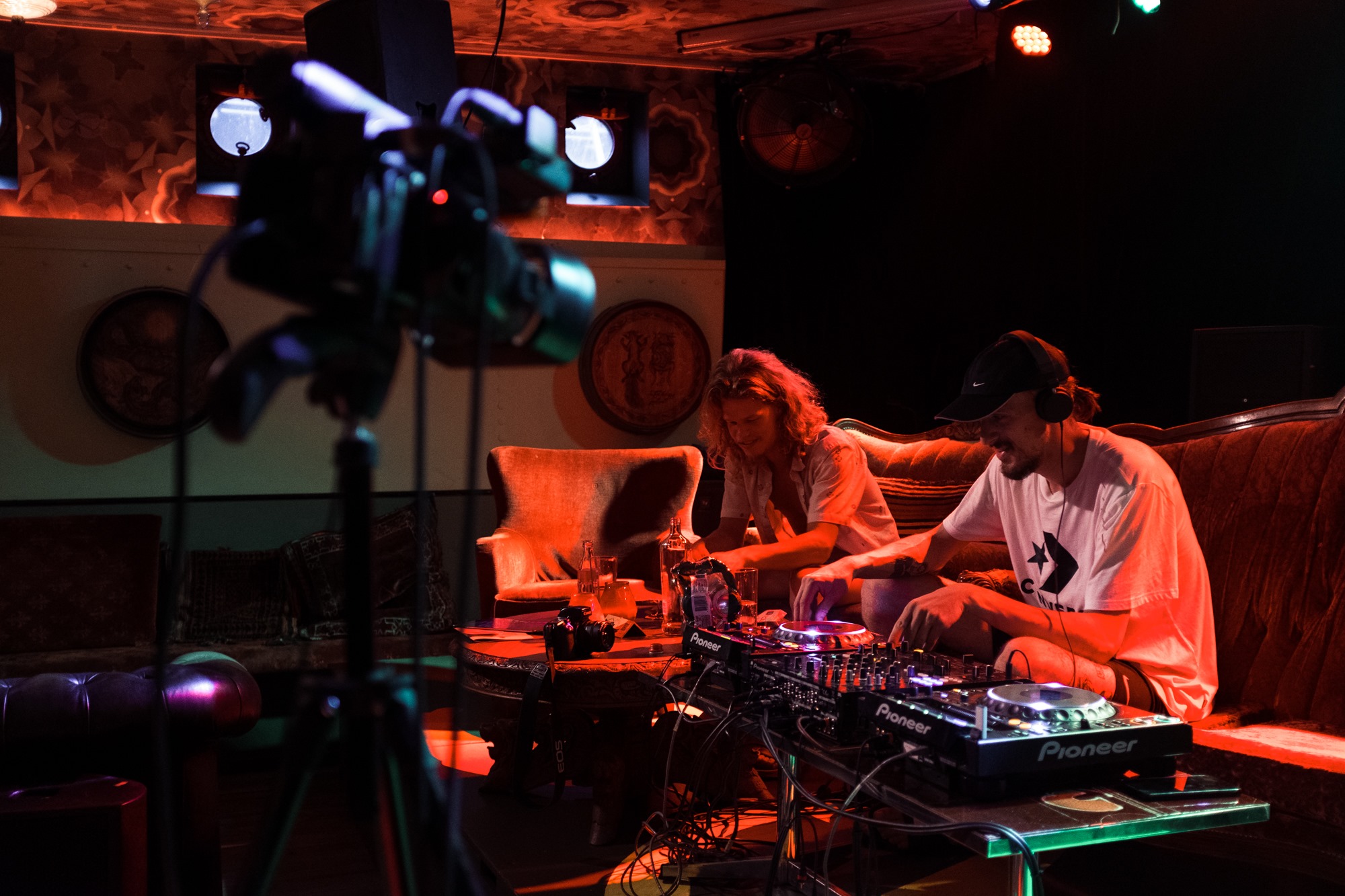 The bands get their recordings for free and we'll remember these times by putting together a compilation on vinyl from a selection of recordings, ready for release in this Fall/Winter! While the clubs are closed, we're lending out our DJ decks for aspiring DJ's to practice with during the daytime on weekdays. All we ask is to bring your own pair of headphones. The recording and DJ practice sessions can be arranged anytime by getting in touch with our booker Keimpe or production master Jim.
It's been a crazy ride and we'd love to share the results our little platform's been reaching through these activities over the past year. We reach out to you to help get our story out. Please don't hesitate to get in touch with Maija (communications) or Keimpe (bookings) for any questions or additional information!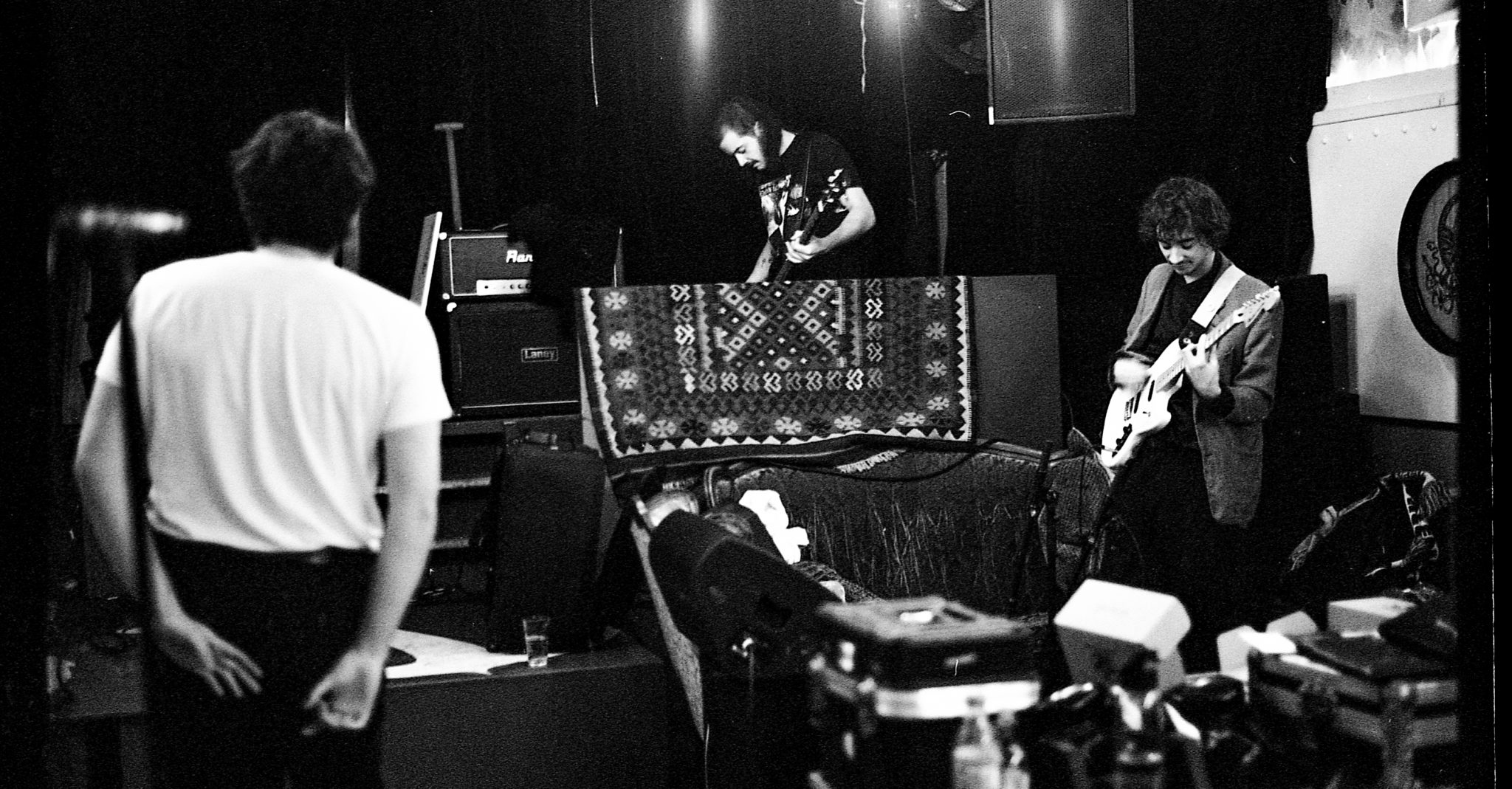 All pictures by Elmo Taihitu, Koen Bouman and Josefiene Degenaar
HotTug Sessions
Subscribe to our YouTube Channel
Subscribe to V11's MixCloud
Global Charming's 'Office Hell' & 'Heal' at V11 for Front
Speech Impediment Video Recordings at V11